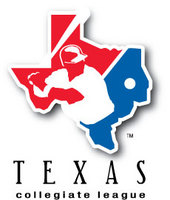 Since its inception in 2004, the Texas Collegiate League has provided its fans with plenty of thrills and excitement. It has emerged as one of the premier summer leagues in America and has the potential to become mentioned in the same breath as the famed Cape Cod League. This past June, 56 TCL alumni were selected in the 2008 MLB Draft, bringing the league's five-year total to 218. The future remains bright for the TCL, as four players have already begun making their mark on their major leagues. Hunter Pence, Clay Buchholz, Mark Lowe, and German Duran look to lead a wave of talent into big league baseball for years to come.
The 25-year old Pence burst on to the Major League scene last season for the Houston Astros and has already established himself as one of the best young players in the game today. Although he wasn't called up until June, the center fielder hit 17 homers and batted in 69 runs while batting a scintillating .322 at the plate. He has showed no signs of slowing down, as he already has 10 home runs and 40 RBI this season as well. Pence made his mark on the TCL back in 2005 as a member of the Highland Park Blue Sox while he starred for the University of Texas-Arlington.
In just the second start of his major league career, Clay Buchholz quickly established himself as one of the brightest young stars in the game as he pitched a no-hitter against the Orioles. He finished his rookie season with a 3-1 record and a 1.59 ERA. After playing for the Weatherford Wranglers of the TCL, Buchholz is proving he has what it takes to make it in the big leagues.
On July 7, 2006, Mark Lowe became the first player in TCL history play in a Major League game. Originally a member of the Highland Park Blue Sox, Lowe has compiled a 2-3 record and 3.68 ERA out of the Seattle Mariners bullpen in the past three seasons. In fact, Lowe currently ranks second on the Mariners in appearances, with 33 and figures to be a vital cog in their bullpen for years to come.
Duran and Davis became the latest TCL players to be called up to the big leagues earlier this season by the Texas Rangers. The 23 year old Duran is batting .228 this season while splitting time at third base with Ramon Vasquez. A former member of the Coppell Copperheads, Duran has a bright future ahead of him in the Major Leagues. He possesses good speed and power that, coupled with experience, should mold him into a great baseball player. Davis made his Major League debut on June 26 and immediately put his immense power on display. In just fourteen games, the former Copperhead first baseman has already hit five home runs and batted in 11 runs.