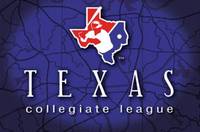 The 2008 TCL Playoffs are set to begin today, with the Brazos Valley Bombers traveling to McKinney to face the first-place Marshals and the East Texas Pumpjacks hosting the reigning champion Coppell Copperheads. There will be live video footage of the Bombers and Marshals game provided by UStream TV.

http://www.ustream.tv/channel/brazos-valley-bombers-baseball
The Bombers were originally scheduled to play host in the first game of their series against McKinney, but due to inclement weather, the series was rescheduled. The Marshals will travel to Brazos Valley for Game 2 and then the series will go back to McKinney for Game 3 if the teams split the first two games.
Coppell will look to keep their hot streak alive against East Texas in the first round of the TCL Playoffs. The Copperheads closed out the season on a three game winning streak and will be looking to repeat as the TCL Champions.