Two Coppell Natives Sign with Copperheads
May 13, 2011- The Coppell Copperheads are proud to announce the signing of two local players, Tanner Kalina and David Walsh. These hometown boys look to be a positive addition both on and off the field. The Coppell community will have a chance to see the pride of their town first hand when these two take the field. Come out to the CISD Complex behind Coppell West Middle School and cheer on Tanner, David, and the rest of the Copperheads when they host their first home game on Friday June 3rd at 7:05 PM.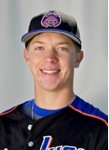 Tanner Kalina is a freshman infielder from Houston Baptist University. He looks to have a promising future with a .271 batting average and a .350 on base percentage in his first year of college baseball. Tanner also appears to be a headache for those patrolling the base paths going 7 for 8 on stolen bases this season with the Huskies.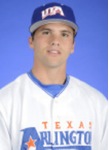 The other homegrown addition to the ballclub is left handed outfielder David Walsh. The sophomore currently plays at Lon Morris Junior College but played for UT Arlington during his freshman campaign. As a senior at Coppell High School, David batted .310 with five triples, 30 RBI's and 22 stolen bases.
The Copperheads are currently selling advertising and marketing opportunities for the 2011 season as well as season passes and group tickets. Come out and support your Coppell Copperheads.
For more information on the Copperheads, call (972) 745-2929, e-mail [email protected], or visit the team's website at www.tclcopperheads.com.